About PakSmart
PAKSMART Machinery are Australian manufacturers that specialise in the development  and manufacture of high quality machinery for the automation of carton packaging processes.
With an enduring commitment to the creation of products that improve and simplify packaging processes, PAKSMART Machinery tailor solutions to meet our customers individual needs resulting in increased productivity. We have proudly served the Australian food, pharmaceutical and contract packing industry for over 18 years.
Our team standout, offering our customers product support that only the manufacturer can provide. Based in Sydney our family company operate nationwide. Our customers include renowned iconic manufacturers and boutique businesses, every customer benefits from two generations of the Barnes family.
Our Team
Leading our company is Rodney Barnes, Rodney has over 25 years' experience in the packaging industry. Tracing his experience back to 1986 in the sales and service team for the importer of machinery, Rodney soon realised the problems faced with imported machines.
These challenges included poor compliance with Australian regulatory standards, and no flexibility for component specification. The support network PAKSMART offers with its local team means no language or time barriers, our customers are talking directly with the manufacturer, the customer is the focus of our machine features and standards, with each solution customised to meet their needs.
Kathy Barnes drives the commercial and marketing team in her role as General Manager since the founding of PAKSMART in 1997. Kathy's experience in logistics and business management have given PAKSMART a keen business focus. Kathy is often our customer's first point of contact taking project details and assigning the project to Engineering Sales.
Ryan Barnes, has proven himself a pivotal contributor in PAKSMART's recent success.  Ryan started with Paksmart 3 years ago and has demonstrated determination for change both in machinery and packaging processes. Ryan's input is laying a positive foundation for the future and ensures leading edge technology is incorporated in our R&D programmes. Ryan is currently completing an Engineering degree majoring in Mechatronics.
Adam Barnes, our newest employee is currently part time whilst completing his university degree in Computing Sciences. Adam's contribution at PAKSMART  includes general IT support, and excitingly furthering our development aims including remote /offsite machine servicing and more intuitive Human Interface Panels for our machinery.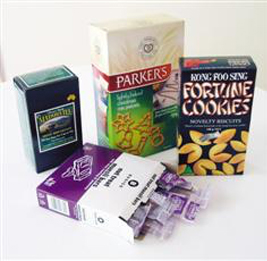 Want to find out more?
Call us on
+61 2 96309464
PAKSMART® PRODUCT RANGE
Carton machine restoration
Packaging line specification and layout
Design and engineering
Carton design
Preventable maintenance service
CONTACT US