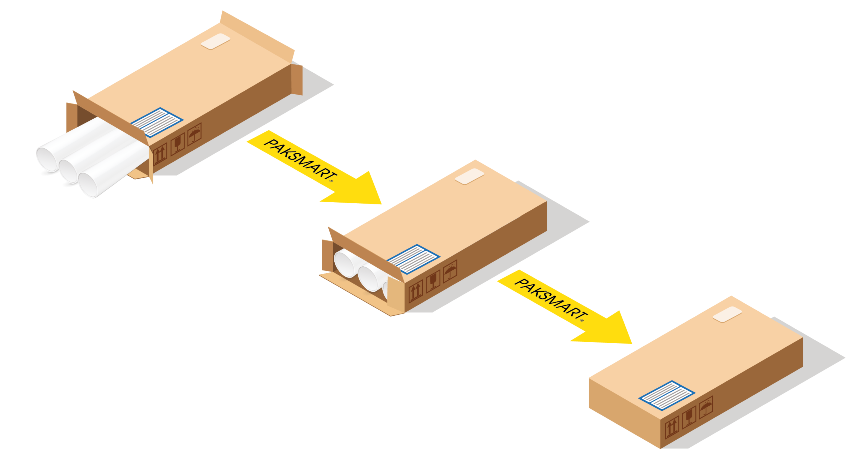 End Load Cartoner to 40cpm
The PAKSMART® PC40 Carton System with speeds of up to 40 cartons per minute, automatically erects cartons for automatic loading or hand loading of product.
Our automatic carton packing machine is available in either automatic load or hand load format to suit a variety of applications and budgets.
These systems are fully guarded to Australian Standards for operator safety .
It suites 24 hour operations and has rapid size change features, for short run product lines.
What is it for:
The PC40 is an intermittent motion automatic carton packing machine with the ability to cycle stop without failure to seal and erect cartons. This feature across the PC range of carton systems saves time and product waste on machine restart.
The intuitive touch panel assists operators with machine status messages monitoring machine function including guard doors. It also is used for assistance in manual size change.
Some key features of the PC40 Carton Sealer:
Reduction of labour cost through increased automation
Ease of product loading so the operator is not constantly chasing a moving product bucket or carton. Our automatic end load carton erector machine delivers an empty carton or infeed bucket in the same location ready for loading
Quality cost effective spare parts
Compact space saving design
State of the art controls allow for a simple design approach making the PC40 easy to use.
Troubleshooting systems built in
Top to bottom guard doors allow easy access for cleaning, maintenance and carton or product size changes
Easy size changes via calibrated hand crank adjustors.
40 Cartons per minute
Extend your PC40
NEW! PAKSMART PC40 Coffee Capsules Collating and Cartoning System.
300 capsules/min
Single AND DOUBLE wide packs
NO tray required
Fully automatic operation
<10 minutes  to size change
AUSTRALIAN MADE
Coffee Cap Collator & Delivery Conveyors take the Coffee Caps from two separate lanes and transfers five caps from each lane to form the collation for a ten pack. Multi piece loading feature reduces packaging cost with NO tray required.  Teamed with the PAKSMART PC40 Automatic load carton system to erect cartons, load collations of Coffee Caps, close and seal the carton prior to discharging from the machine. Production speed is 30 cartons per minute.
Our reliable PC40 Coffee Capsules Automatic Cartoning machine ensures that your business reaches the desired quota of coffee capsules each day. Taking advantage of our cartoning machine allows your business to produce coffee capsules in a fast and efficient manner. Overall, your business will have an accurate production of coffee capsule products.
PakSmartMachinery is a 100% family operated Australian manufacturing company that specialises in developing high-quality packaging machinery for the automation of carton packaging processes. We strive to help businesses increase their productivity with regard to the packaging of their products.
Contact us to automate the collation and cartoning of your product
We asked a customer of ours about their experience with the PC40, and this is what they had to say.
Before you started working with PAKSMART Machinery, what concerns might have prevented you from buying this product?
"Efficiency & flexibility of packing our range "
After you started working with the PC40, did anything surprise you? What has pleased you the most about my product?
"After market support has been fantastic regarding the issues we have come across"
Would you recommend the PAKSMART PC40, and if so, why?
"Yes. Service, back up support and machine flexibility"
Darren Foy
Factory Manager
Temptation Bakeries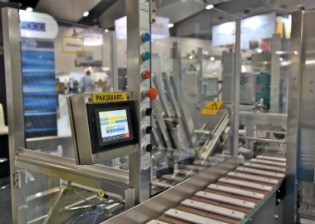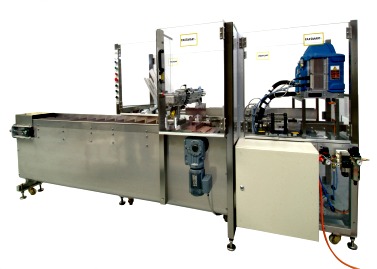 Complete the below to receive additional product specifications.