♦ Food and beverage
♦ Contract Packing
♦ Pharmaceutical
♦ Mailing houses
♦ PC120 Carton Machine
♦ PC60 Carton Machine
♦ PC40 Carton Machine
♦ PC15 Carton Machine
♦ PF400 Friction Feeder
♦ PF300 Pick & Place
We can tailor a solution to meet your needs, contact us now for a no obligation consultation
We can tailor a solution to meet your needs, contact us now for a no obligation consultation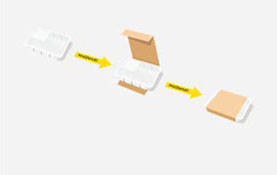 Wraparound Cartoner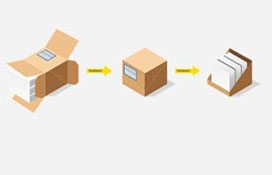 Shelf Ready Cartoner​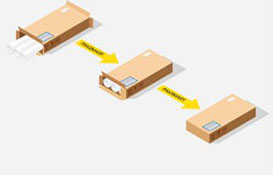 End Load Cartoner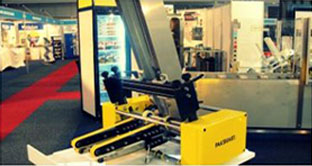 Friction Feeder (Inserter)
The PF400 is a friction feeder with high-speed and high-accuracy placement, using the latest Servomotor Drive technology. It suits wrapped and unwrapped leaflets, cards, coupons, CDs, and most other flat...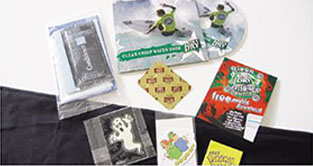 Pick & Place 2D Feeder (Inserter)
The PF300 is well suited to 2D style products such as soup sachets, flavour sachets, desiccants, oxygen scavengers and other bulky flat products. The PF300 compliments the PF400 by handling...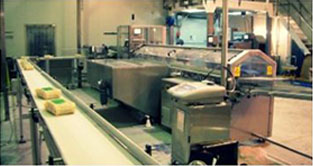 High Speed End Load Cartoner (to 120cpm)
The PAKSMART® PC120 Carton System is an automatic packaging machine with speeds of up to 120 cartons per minute is suitable for 24 hour operation with its servo motor drives...
End Load Cartoner to 60cpm
The PAKSMART® PC60 Carton System is an automatic packaging machine with speeds of up to 60 cartons per minute, automatically erects cartons and presents the carton for automatic product loading.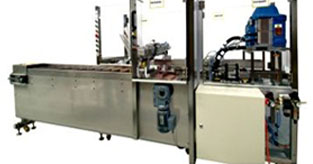 End Load Cartoner to 40cpm
The PAKSMART® PC40 Carton System with speeds of up to 40 cartons per minute, automatically erects cartons for automatic loading or hand loading of product. The PC40 is available in...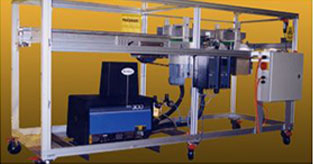 Economy Carton Sealer
The PAKSMART® PC15 Economy Carton Sealer with speeds of up to 15 cartons per minute, takes hand erected and loaded cartons placed into the carton sealer for automatic flap closing...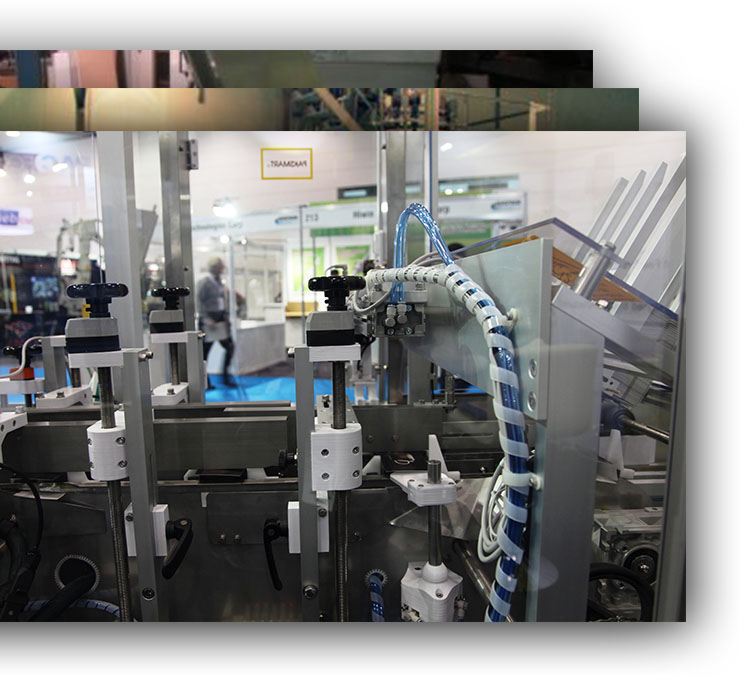 Paksmart Machinery is a family company, Australian owned and operated since 1993. PAKSMART focus on their customer's requirements to drive and develop the PAKSMART range of Carton Machinery and automation systems.
PAKSMART Machinery personnel have extensive experience in the packaging machinery industry assessing, advising, designing, manufacturing and implementing packaging solutions to meet their customer's expectations. Our systems are used primarily in the packaging industry, including food packaging machines andbeverage packaging machines, contract packing, pharmaceuticals packaging machinery and mailing houses. Design and manufacture takes place in Sydney, with sales and services available nationally in Australia and New Zealand.
After thorough research for new carton erecting machines, the Paksmart PC40 horizontal loading carton erector was identified by Madura Tea Estates to be the best value for money machine available, in economically priced automatic packaging machinery. Two PC40's were built to order with specific modifications to suit our requirements.Husband and wife team Rodney and Kathy, have been a pleasure to deal with and have provided good after sales support. Madura Tea estates would recommend any customer to give Paksmart the opportunity to demonstrate how they could assist in any packaging needs.
RENT NOW FOR YOUR NEXT PROMOTION
Thank you for visiting PAKSMART stand
Email : [email protected]
Phone : +612 9630 9464
Fax : +612 9630 7348
7/12A Loyalty Road, North Rocks NSW 2151, AUSTRALIA